The Walls of Westernfort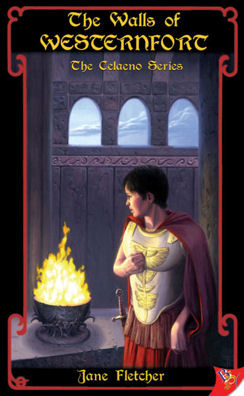 Golden Crown Literary Award Winner - Sci-Fi/Fantasy 2005
All Natasha Ionadis wants is to devote her life to the Goddess. That was why she joined the temple guard--to be a soldier for Celaeno. When the chance to volunteer for dangerous mission comes along, she jumps at it. Three agents will infiltrate the heretic's stronghold of Westernfort, and assassinate the leaders of the evil cult. It is likely that she will not return, but this is not a problem. Natasha is more than willing to give her life for her faith.
Except, things are not that straightforward. Once inside Westernfort, Natasha must live alongside the women she has sworn to kill. To her confusion, the heretics do not seem like depraved maniacs. One in particular has an unmistakable effect on Natasha's emotions. The heretical beliefs run contrary to every teaching of the temple, but are they wrong? And has Natasha left it too late to start asking questions?
---
Fletcher has a natural gift for rich storytelling and world-building. The Walls of Westernfort is another compelling Celaeno adventure, filled with intriguing characters and ethically-dynamic plotlines. This is a great read, from one of the best fantasy writers at work today." Jean Stewart, author of the Isis series
Buy the book from: Bold Strokes Bookstore. Available in paperback and ebook.