The Temple at Landfall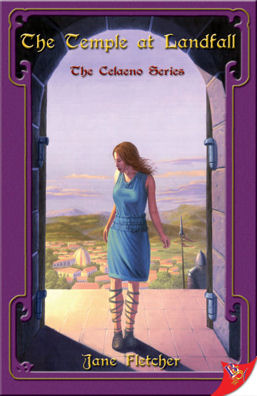 In a world without men, imprinter Lynn has a vital gift - the ability to link strands of DNA to create new life. Owned by the Temple, protected and effectively held prisoner there, she leads a life of quiet despair, shut away forever from her family and the world outside.
Then into her life comes Kim; tough, worldly and courageous, part of a squadron of rangers assigned to protect her on the journey throughmountains to Landfall, the holiest of the Temple sites. Kim is quickly drawn to the lonely young imprinter. But as the two women grow closer, they know they are putting themselves in grave danger. For in a world where the Church rules the State, there are people who will stop at nothing to make sure that Lynn can never escape.
(First US printing - previously released as The World Celaeno Chose)
~~~~~~
Buy the book from: Bold Strokes Bookstore. Available in paperback, ebook and audiobook.