Shadow of the Knife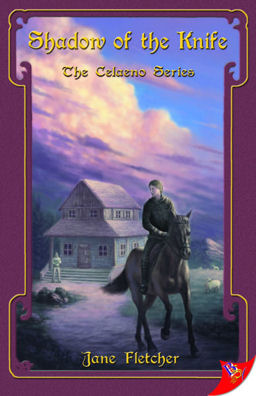 As she approaches her eighteenth birthday, Militia Rookie Ellen Mittal is well aware that the world cannot be reduced to simple questions of black and white, but she has no idea of just how complex and dangerous her life is about to become. The most vicious gang in the Homelands, led by the infamous Butcher, are extending their operations to Roadsend.
By her oath as a member of the Militia, Ellen is sworn to uphold the rule of law, no matter what the cost to herself, but as the body-count starts to rise, Ellen finds demands being made of her, beyond anything that she had envisaged when she signed up. Her task is made all the harder by a wall of silence from ordinary citizens, a commanding officer with her head in the sand, and the attentions of an attractive young farmer who is probably not who she claims to be.
How can Ellen work out who to trust or rely on? Yet if she gets it wrong she might easily lose her life, or her heart.
~~~~~~
Buy the book from: Bold Strokes Bookstore. Available in paperback and ebook.