Dynasty of Rogues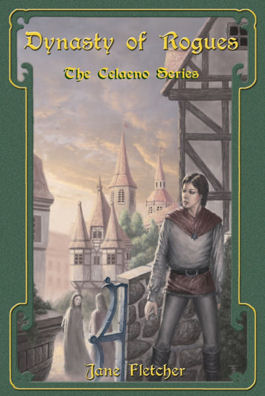 When you're short on friends and long on enemies, things can't get much worse. Until they do...
Ranger Riki Sadiq is known as a troublemaker, and in the close knit heretic community, a bad name is hard to lose. Standing sentry duty on a winter's day, all she can see lying ahead is an afternoon of being cold, miserable and bored. Her mood isn't helped by deliberate goading from people who are supposed to be working with her. Even so, retaliating in kind isn't one of Riki's better ideas.
When Riki is dispatched to Westernfort for one last chance in the Rangers, the hostile reception means her list of enemies has become still longer, and prime candidate to head the list is her new patrol corporal, Tanya Coppelli. It is hate at first sight. The way Riki sees it, Tanya may have good looks, talent and sharp wits, but is that any reason to like her? However, if Riki but knew it, trouble of a deadly kind is heading her way. With their lives at stake, Riki and Tanya will have to overcome the mutual antagonism and learn to work together.
~~~~~~
Buy the book from: Bold Strokes Bookstore. Available in paperback and ebook.